All Saints' Day holidays are gettiing closer and you don't know where to spend your holidays ?! Thinkf of Biarritz !
The post-season is the best time to come and explore the Basque country!
BIARRITZ, ANGLET AND LES LANDES FOR SURFING
It is well known that October and November are the best time to enjoy surfing. The change of season often gives us great swell conditions.
The period is longer and the waves are punchier than in the Summer. We also get a bit more shaken up underwater, but that's the game!
The good thing is that the water is generally still good because we are just coming out of summer and the outside temperatures have not dropped enough to reduce the water temperature by much. And in any case, you can easily find wetsuits to rent on the spot.
The Quiksilver pro France alway took place during this time of the year at the mythical spot of La Gravière in Hossegor.
On social media, there are also many pictures of perfect waves that unfold during this period. The surf photographers enjoy it, the surfers well… don't even mention it! And for those who would not dare to venture out, the show is just as great!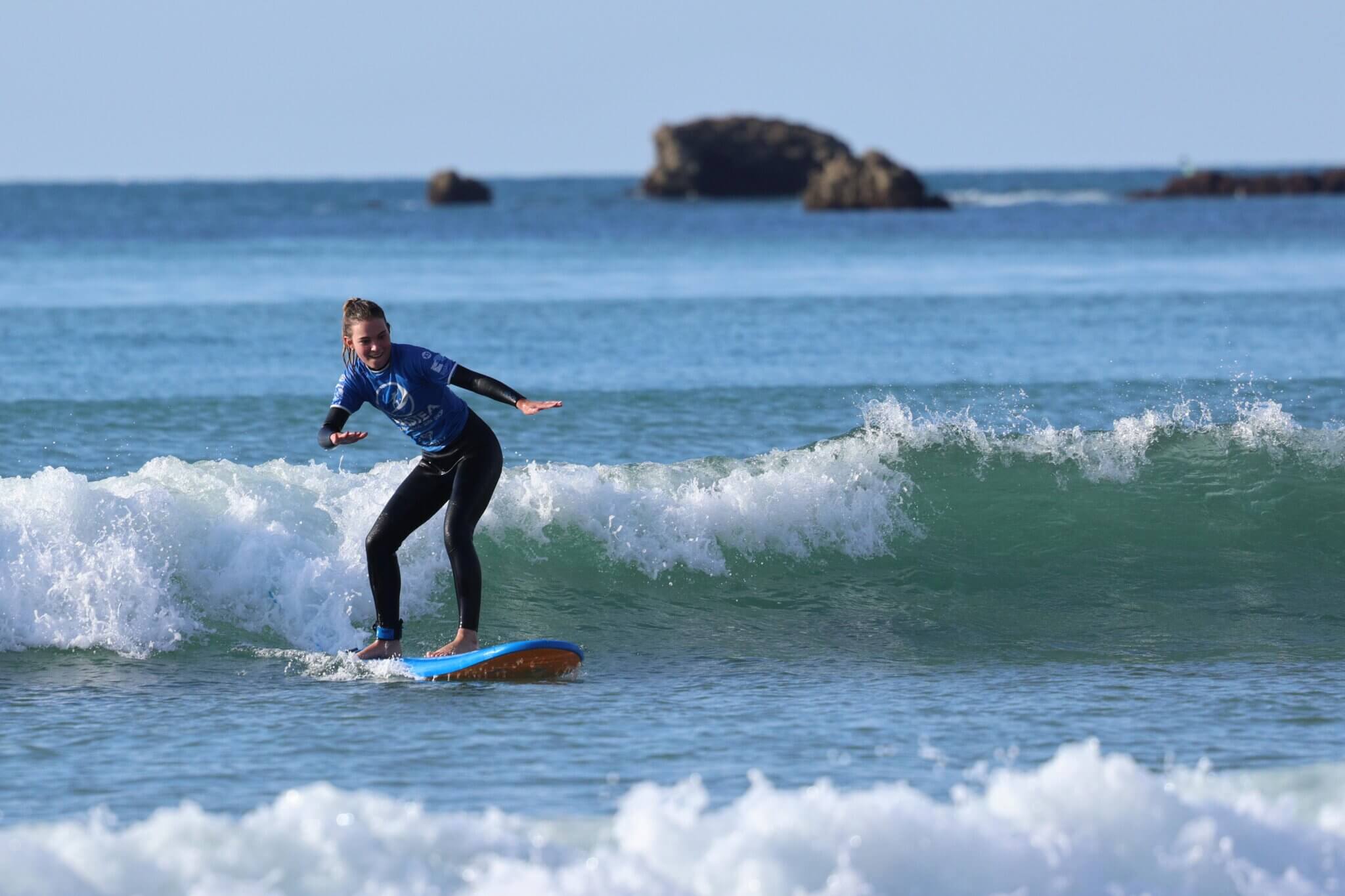 Despite these big swell entries, surfing lessons remain accessible to all those who would like to try this discipline.
The conditions are more difficult in the Landes and in Anglet, but they are still affordable in Biarritz, especially on the Côte des Basques beach where surfers of all levels can have fun.
In our article on where to surf on the Basque coast, we detail the multitude of surf spots that exist all along the Basque coast and which spot to choose according to your expectations and level
THE BASQUE COAST AND ITS MOUNTAINS FOR THE AUTUMN COLOURS
This is what the Basque country is all about in automun: the orange/red colours of the sky at sunrise and sunset… you can't get enough of it!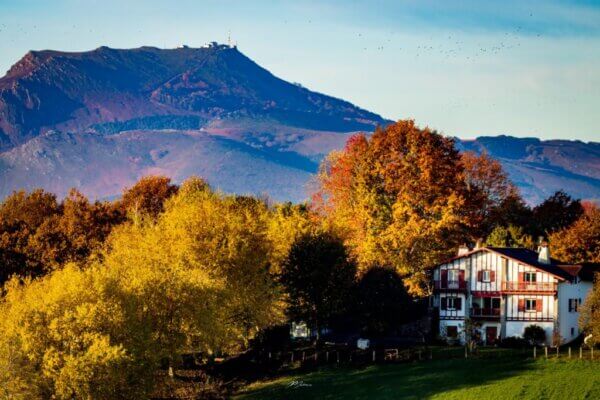 It's an experience to be had on the coast, while surfing or having a drink, but also and above all during the hikes.
Beyond the colours of the sky, nature is beginning to put on its autumn coat. A proper Indian summer.
The direction of the wind also enhances the landscape. It's like being in a painting.
It's magical!
You're getting my point… The Basque Country is an ideal place to spend your All Saints' Day holiday if you don't want to travel too far.
Apart from surfing and hiking, there is also a wide range of activities available: diving, quad biking, 4×4 guided tours.
Take a look at the offer of our partners Aventure 64, you will not lack ideas to enjoy your holiday or weekend!
Photo credit :
Surf forecast
J.Philippe Jubera
Mathieu Thoisy
What's your reaction?
0
Cool
0
Bad
0
Lol
0
Sad