Whether you want to tackle small waves or simply enjoy a quiet ride along the Biarritz coast… Choose the program that suits you best.
We tailor the class format according to your expectations : privatized class or group class, one day or several days… It's up to you!
Rates on request.
For more info, send us a message or give us a call :
What is stand-up paddle ?
A much larger board than a surfboard and a paddle. Unlike surfing, you start off standing up on the board.
The board is relatively stable and can easily be used to wander around, do yoga, fitness… all on water!
And if you feel brave, some stand-up paddle boards are designed to be used on waves.
In short, stand-up paddle at sea allows you to enjoy the environment and improve your overall fitness and health level whatever your age. It offers a wide range of various activities to allow for optimal body and mind development.
Ready to try?
our instructor : nicolas pinot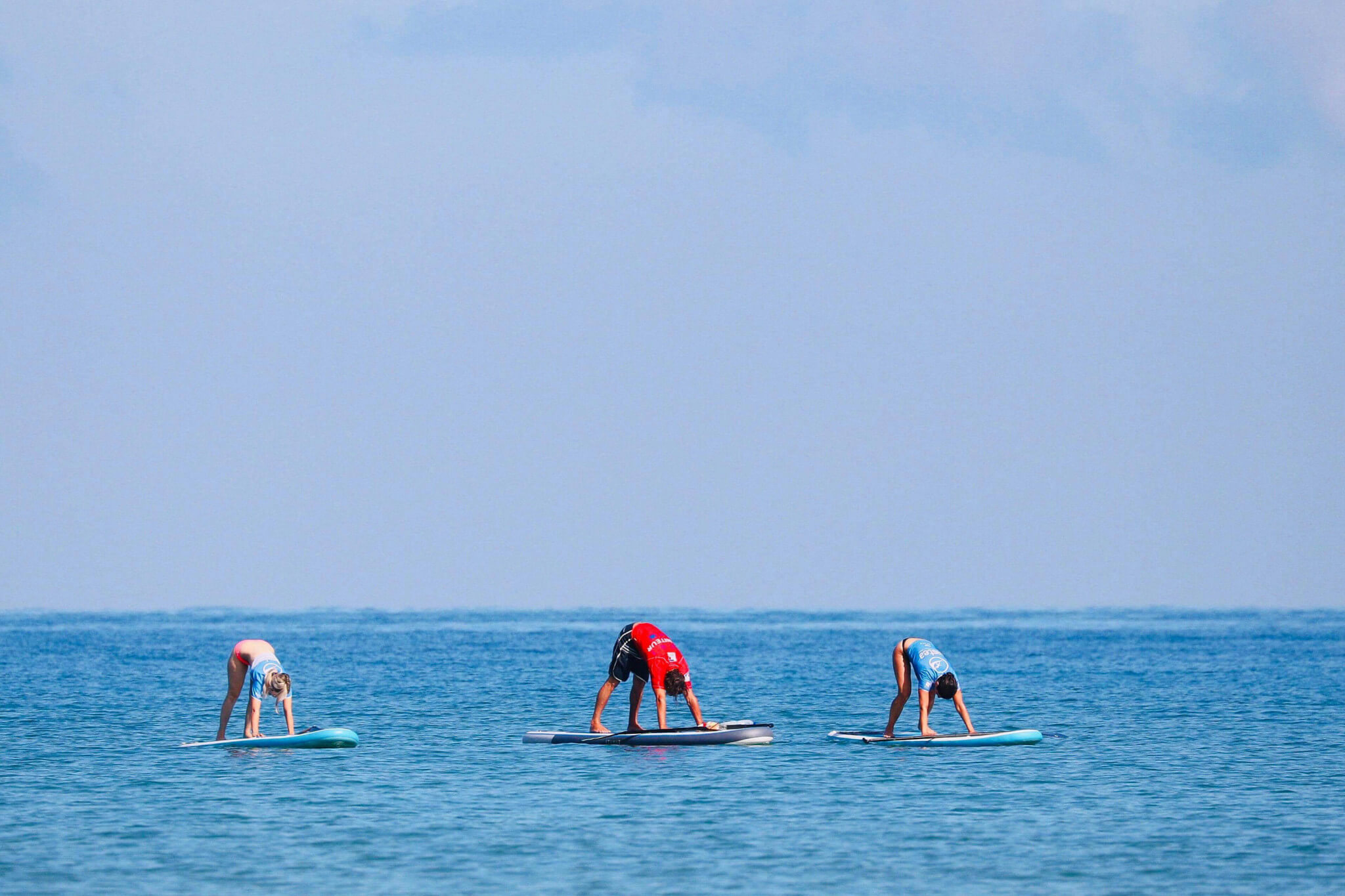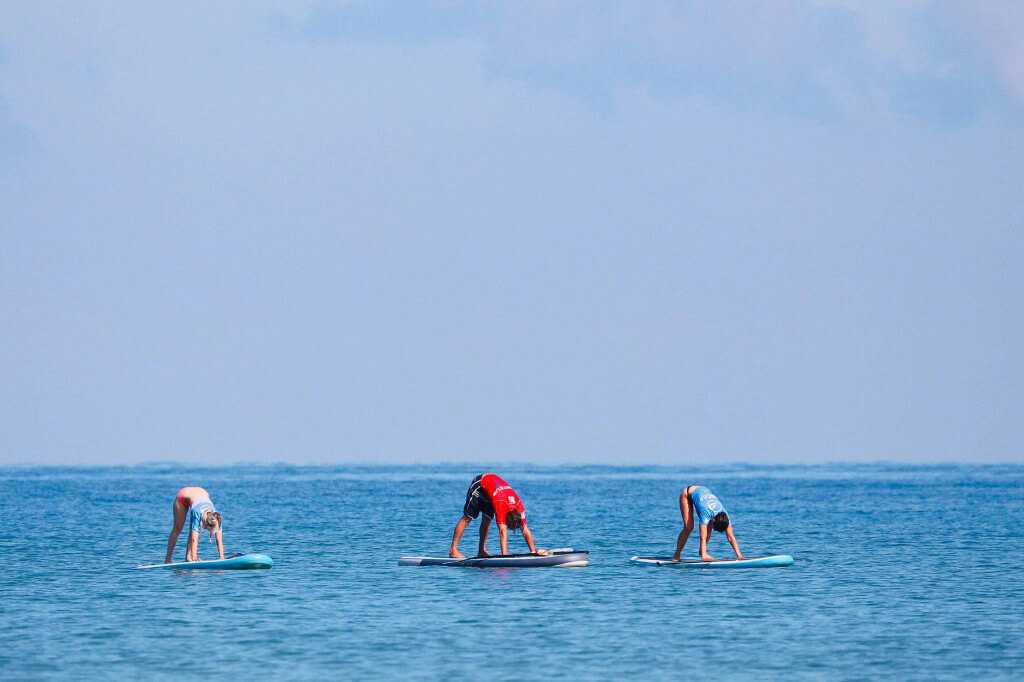 Better balance on your board, improved flexibility and more patience in the water… become a better surfer through yoga!
Complementary discipline to surfing, yoga helps you channel your energy, focus on yourself, with an optimal alignment of mind and body.
But that's not all… Yoga is also highly recommended for all parents who don't know what to do during their kids' surf class!
In any case, our instructor Léonore Rizzo will give you all the advice you need and soon, you will be feeling much better… Namaste.