Surfing in Biarritz often evokes vacations with family or friends. But why not use this discipline to federate your team within the framework of a company seminar for example?
Surfing and its values : An individual sport, but not only !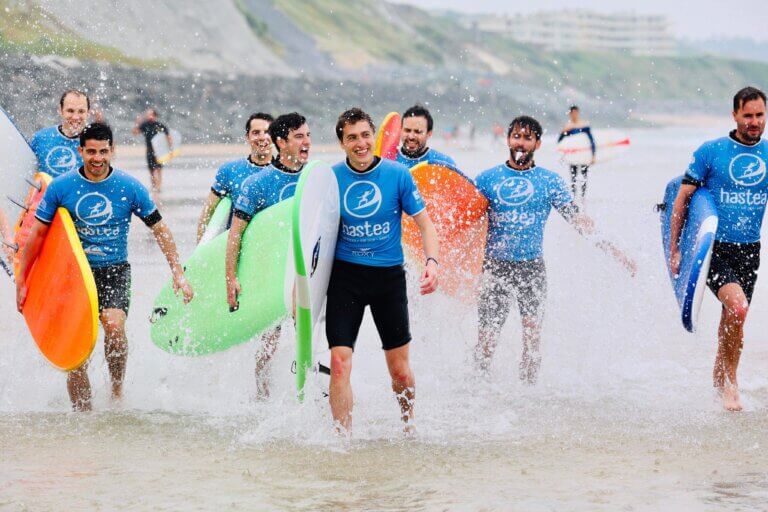 Surfing is has become very trendy and has been democratized over the years, making it accessible to the majority. Everybody feels like he can do it (this is the case at the beginning on the initiation surfing courses in the white wash).
Bad news, it's a lure !
Surfing is a difficult and frustrating sport, where learning is done through falls and countless repetitions. All of this in conditions that are not always ideal (rain, wind, strong swells, currents, etc.)
Humility and patience are the two main qualities found in any surfer! Anyone who takes up surfing ends up surpassing themselves, while learning not to give up when faced with the slightest obstacle.
A whole range of qualities that company leaders will look for in their employees.
These values are used daily in the business world, a merciless one in which you have to deal with others, but also with yourself.
This is the basis of surfing.
Surfing may be an individual sport, but it is also a team sport.
As it is becoming more and more democratic, there are more and more people in the water.
It is therefore necessary to respect the rules of priority in the water, but also to respect the levels of each person while knowing how to position oneself in relation to one's own.
In short, surfing and working is basically the same!
So why not combine business with pleasure by organizing your company seminars around a surfing activity in Biarritz?!
Biarritz city: a vacation atmosphere
Let's not lie, there are worse places than Biarritz for a seminar! Who doesn't dream of it with its endless beaches framed by its magnificent mountain ranges on the horizon? Some say that you can even see Spain when the wind blows South.
No need to look too far!
The months of May/June and September/October are the ideal times to go there for a seminar.
As these are not school vacation periods, the area remains calm while offering you beautiful sunny days punctuated by small waves perfectly suited to learning to surf.
Believe me, you will be won over!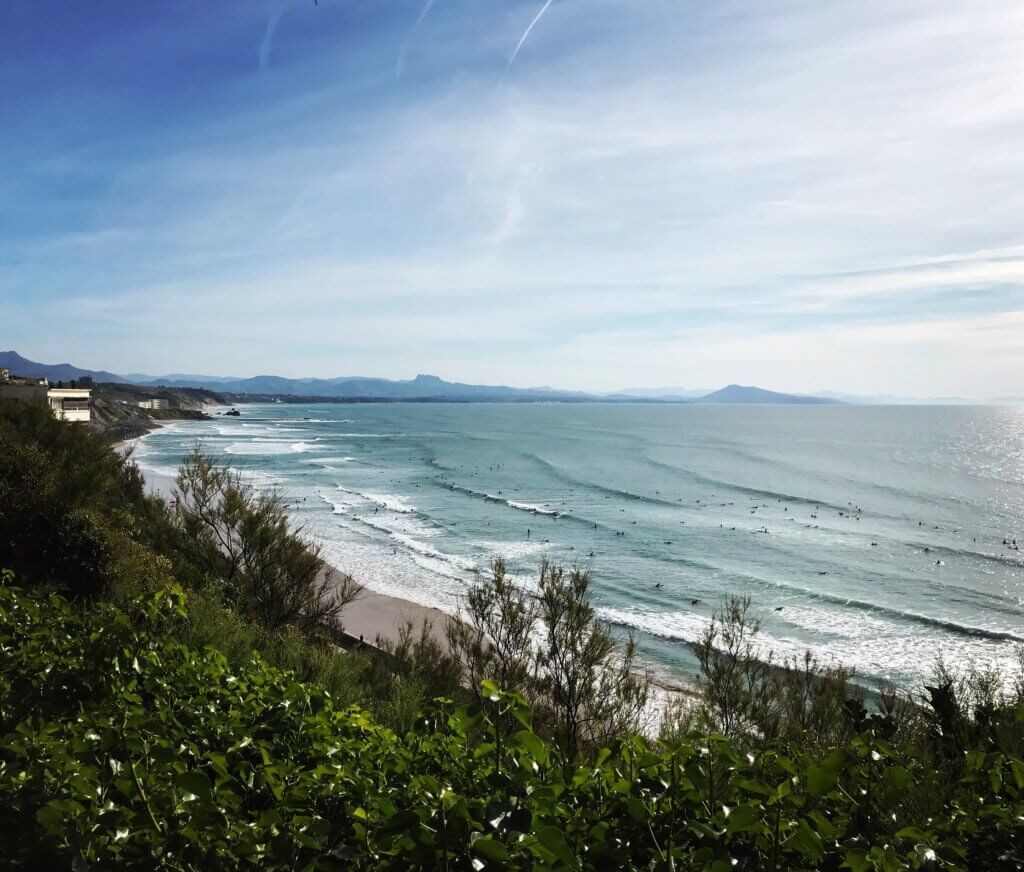 Côte des Basques Beach in Biarritz
As for the hotels, they are not yet full and the prices are said to be "low season". Ideal to accommodate a large number of people at a lower cost.
Do not hesitate to ask us for advice on which hotel to choose according to your needs.
We work with many partners, all very qualitative and able to offer all the facilities that will allow you to work in optimal conditions.
And if you don't want to limit yourself to surfing, we can offer you a whole range of activities in the Basque Country:
Diving in the bay of Saint Jean de Luz, quad biking in the mountains, mountain biking at Mount Baïgura, rafting in Bidarray… You will be spoilt for choice!
For any information and/or cost estimate, contact us by mail contact@hastea.com or by phone +33 (0)6.81.93.98.66.
We will happily organize everything for you.
What's your reaction?
0
Cool
0
Bad
0
Lol
0
Sad