Since its opening in June last year, we are proud to have established a partnership with the already highly regarded Hotel de la Plage.
Ideally located on the beach of Port Vieux, the hotel allows you to come and surf on the beach of the Côte des Basques in less than 5 minutes on foot!
You can almost watch the surf spot from their rooftop terrace!
For the laziest ones (no judgement, we are just the same), or those with very large boards, Tuk Tuks are available all summer between the Port Vieux beach and the Côte des Basques beach.
Surfing sessions can be tough, we grant you!
THE PARTNERSHIP WITH HASTEA SURF SCHOOL
The partnership with this establishment came as obvious.
Because of the proximity between the two establishments, on one hand, but also because of the common values that bring both our teams together.
QUALITY, PROFESSIONALISM, CONVIVIALITY AND SIMPLICITY Here are 4 words that would perfectly describe this partnership.
Below are the offers we have put in place:
The "Week-end in Biarritz" offer * - 670€
– 2 nights at the Hôtel de la Plage in a standard double room with sea view (breakfast included)
– 1 group surfing lesson per day for 2 people:
NB: this offer can also be taken during the week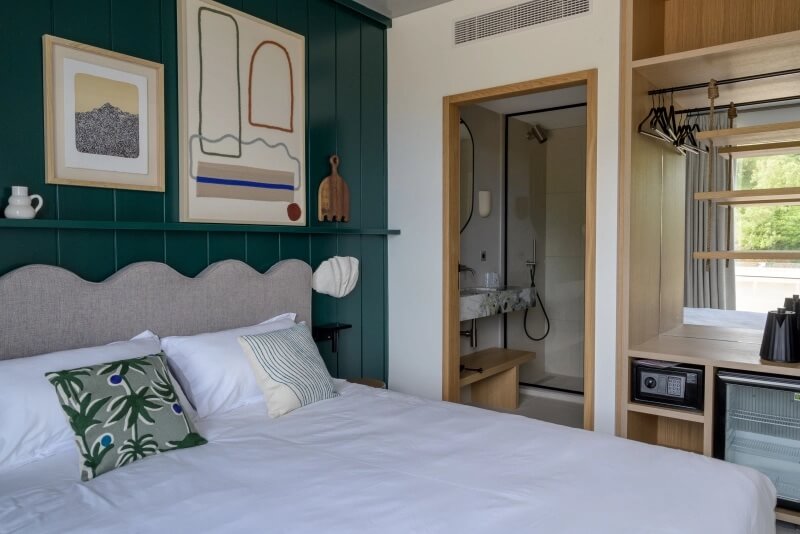 "Solo getaway in Biarritz" offer* - 310€
– 1 night in a standard room with ocean view (breakfast included)
– 1 private surf lesson of 1 hour
(*) Conditions for both offers:
– Reservations made at the Hôtel de la Plage – subject to availability of surf lessons
– Except July / August
What's your reaction?
0
Cool
0
Bad
0
Lol
0
Sad